Delivery Information:
Normally delivered by Tuesday 3 Mar. Please check exact dates in the Checkout page.
Fujitsu Ready to Use rechargeable battery is of the highest quality, from toys and games to flashlights, remotes, console controllers and smoke alarms, Fujitsu batteries power the devices that you use each and every day.
It's the perfect battery for everyday use devices that often need to be recharged, such as wireless game controllers, LED flashlights, remote controllers etc..
Built to Last: Conventional rechargeable batteries lose their charge daily, but not FUJITSU high charge retention AA2 Rechargeable batteries.
They retain their energy even after 1 year storage. They are environmental friendly, pre-charged at the factory before shipping., Partially Charged by solar energy. The Fujitsu Rechargeable Battery can be used at temperature as low as -20 degrees.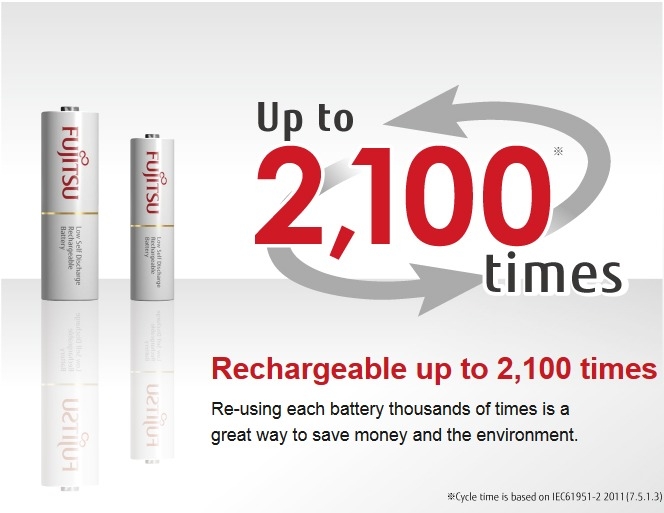 Key Features
Charged up to 2,100 times
Holds Energy
Low self discharge
Environmental Friendly Partialy charged by solar energy
Pre-charged at the factory before shipping
Suitable for low temperature
What's in the box
Fujitsu Rechargeable Battery AA2
Specifications
SKU

: FU771EL1LY61QNAFAMZ

Color

: White

Model

: HR-3UTCEU(2B)

Production Country

: Japan

Product Line

: IT Warehouse

Weight (kg)

: 1
This product has no ratings yet.
Fujitsu AA Rechargeable Battery AA2 - White